"I love my
"In the Sky with Diamonds"
mirror piece at the bottom of my stairs. It's the last thing I see before I go out the door and even when the reflection isn't so hot, the frame is gorgeous! I'm happy to have some beauty still in my life."
Lynn Perkins (Lake Tahoe, California)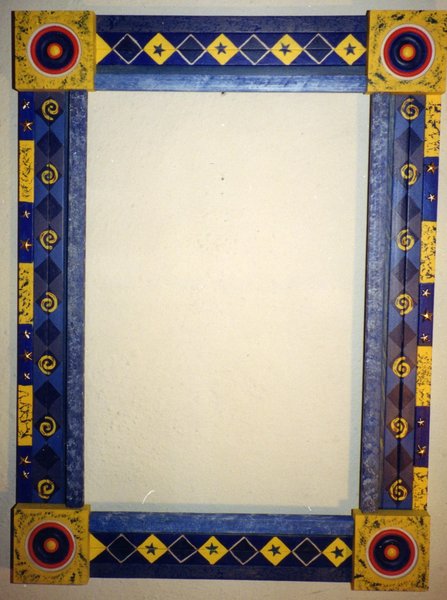 ---
"I had a too-large collection of earrings. Valerie custom-designed an awesome earring rack for me. Now the display unfailingly attracts glowing compliments as guests pass by my open bedroom door. I'm planning to re-decorate the whole room using the frame as my theme!"
Nancy Harrison (Castro Valley, California)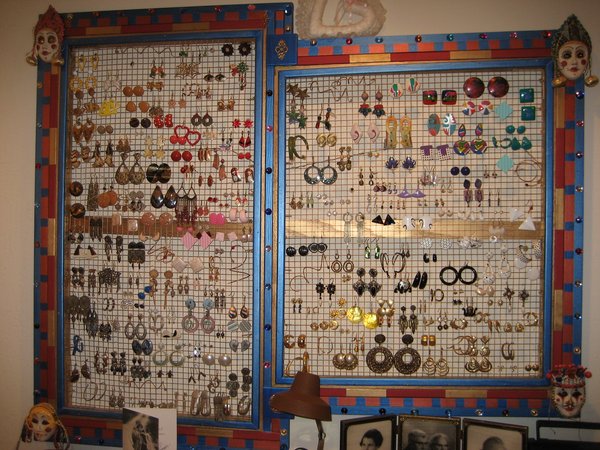 ---
"My husband and I love our
Autumn Leaves
mirror frame by Valerie. Delicate paper clay leaves, molded from originals from hardwood trees in northern California, surround the mirror and constantly remind me of my favorite season. It brightens our dining room year-round, except during the holidays, when we replace it with a merry mirror festively framed in red, white and green, another of Valerie's beautiful creations.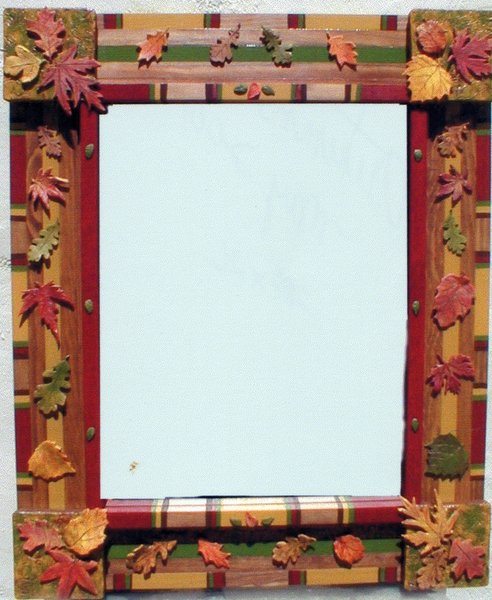 Barbara Halliday (Hayward, California)
---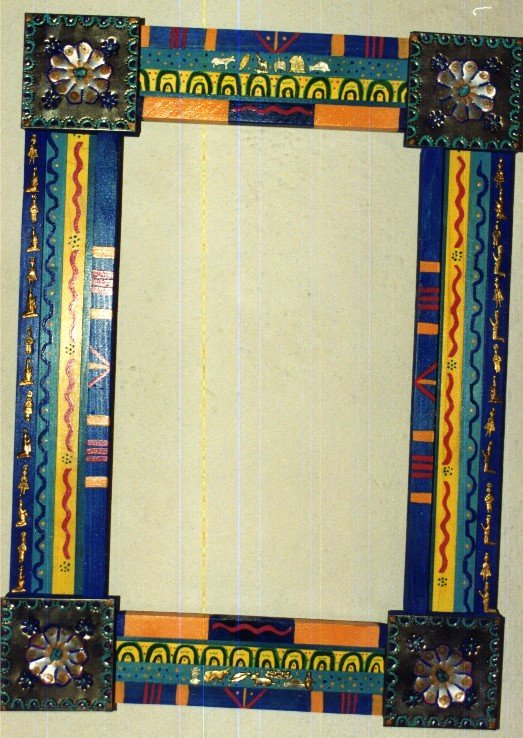 Every time I look at my mirror frame,
Miracles,
I see something new. It evokes all sorts of mythic stories and whimsical ideas. And it's beautiful!
Karen Rosenberg,
Berkeley CA
---
"I have been a cat lover for year's and love to collect 'kitty stuff'. Valerie C. has made me a gorgeous cat mirror which I am thrilled to display in my hall. It is also practical as I can check myself out when heading out the door."
"Everyone loves my
Catch a Kitty Kiss
frame
and calls it 'unique', 'decorative' and 'fabulous'. I am so happy that I made this purchase and that I now have a one-of-a-kind cat mirror". Thanks a million Valerie!!"
Pamela Funk (Hayward CA)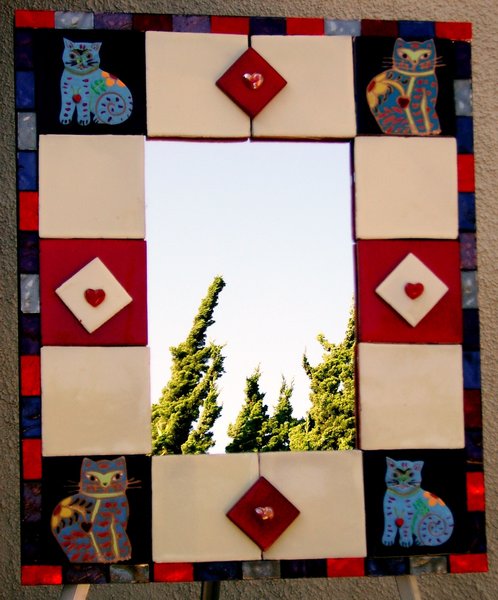 ---
I am so thrilled with my Santa Clause mirror, I don't put it away any more; I just leave it out all year. Well, why not? It is more than just a holiday decoration -- it is a work of art! It gets a great deal of praise from our guests, and, I am told, it is very feng shui to have one item of Christmas decoration out all year. I fantasize about your beautiful work becoming a collector's item in years yet to come, so why not now!
Let it Snow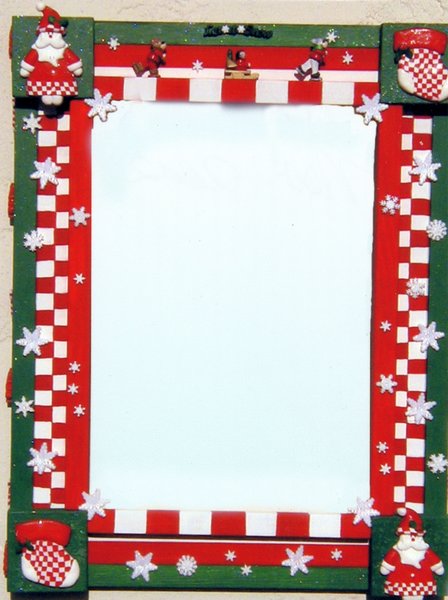 Noreen Hulteen (Ashland, OR)
---
"My beautifully framed mirror ,
Something Fishy
, holds very a
special meaning for me. Not only is it one of Valerie's greatest works to date,
(I say in all modesty) but I was with her while she collected the shells, glass
stones, coral and mother-of-pearl pieces that adorn all four sides.
The best part: we were on a small private island in Fiji at the time! Of course, we almost missed the last shuttle boat back to our resort but it was worth it. What a great souvenir! If you don't already own one of Val's mirrors, have her design a meaningful one for you soon.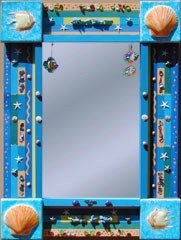 Nancy D'Amico, Alameda, CA and Nadi, Fiji
---
Visit

The Oldest And Largest Craft Directory On The Web

---